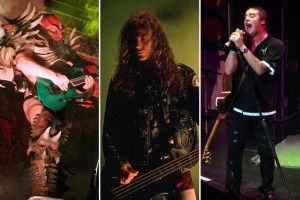 From original Alice In Chains bassist Mike Starr to GWAR's Flattus Maximus to former Weezer bassist Mikey Welsh, we had to bid farewell to a number of known and not-so-well-known rockers in 2011.
Celebrate their music in 2012, since it's supposedly the last year of our existence anyway.  Click the link below to see the full list with some great pics of the boys in their element on stage.  Props to Dr. Paulo for sharing this link and to LoudWire for creating such a nice tribute on their website.
And look for the 10 Most Truly Abysmal Albums of 2011 and the 10 Most Truly Abysmal Songs of 2011 coming shortly.